GUA SHA STONE - BIAN STONE
Regular price
€118,00
Sale price
€100,00
Unit price
per
Sale
Sold out
BIAN STONE for face and body: a 100% natural and purifying lifting which illuminates the skin. Your own spa at your fingertips.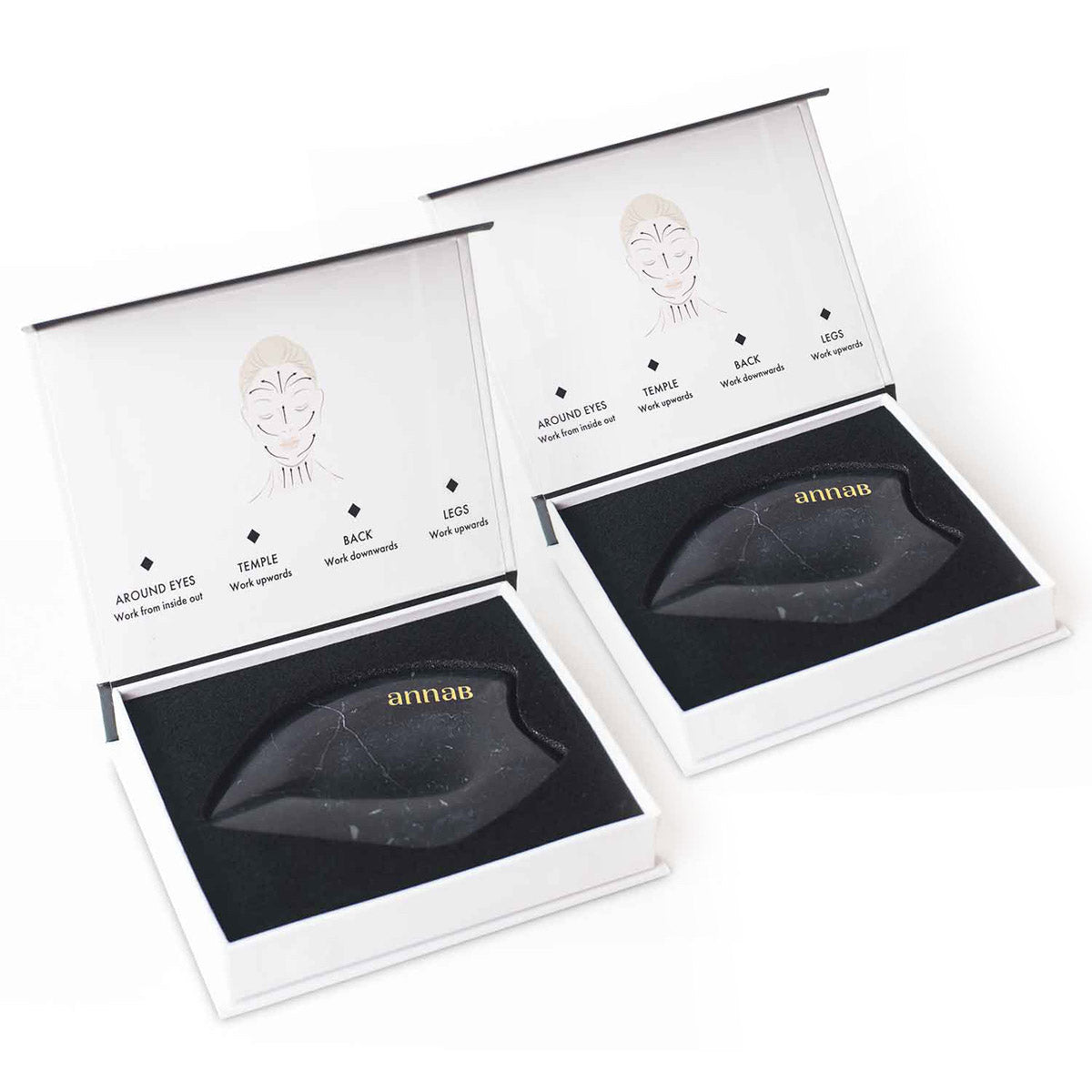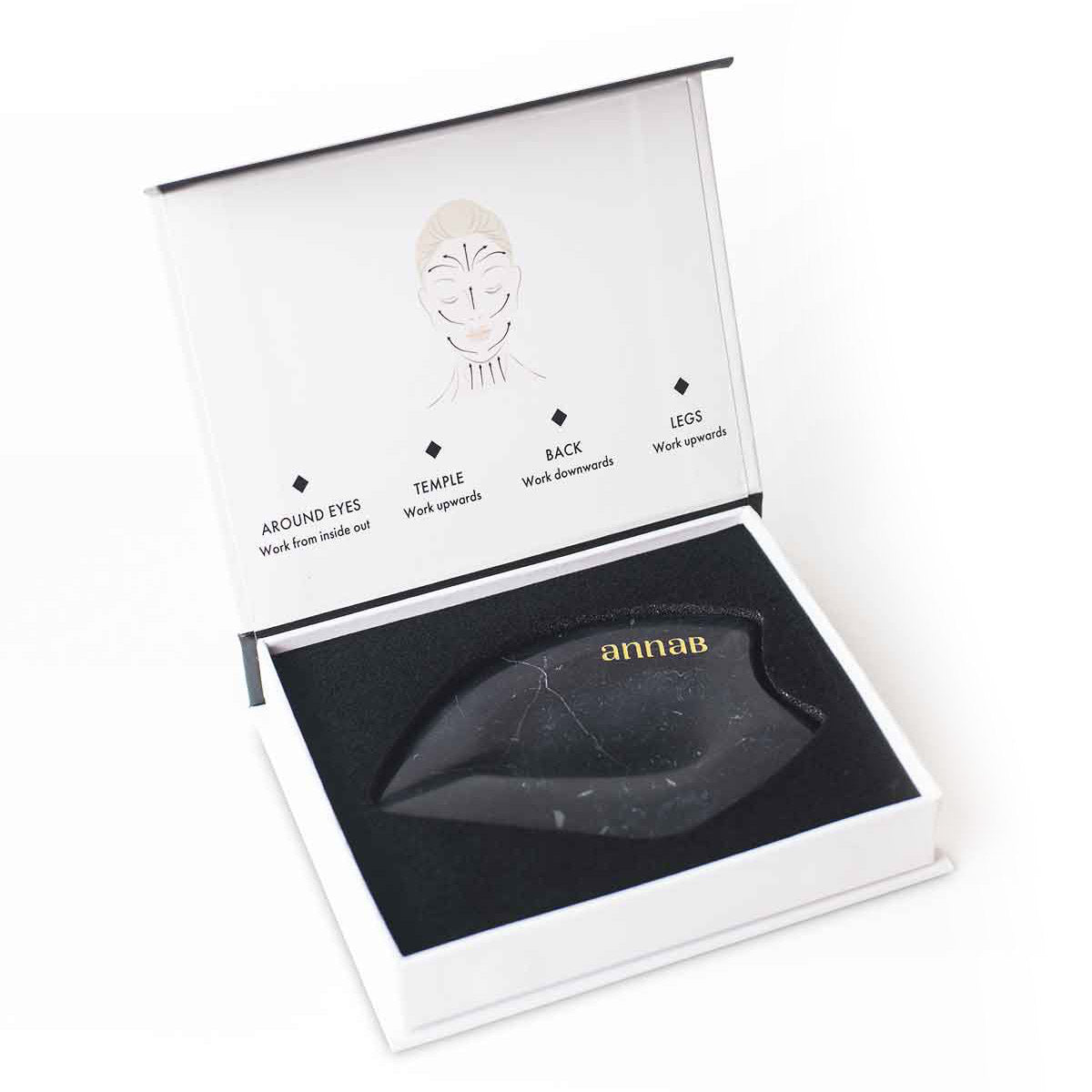 Details
Description

Gua Sha Nera - BIAN STONE
La BIAN STONE per viso e corpo: un lifting naturale al 100%, purificante è illuminante per la pelle. Una SPA a portata di mano.

Utilizzata nella medicina tradizionale cinese per il massaggio liftante e drenante da centinaia di anni, questa pietra caratterizzata da una serie di piccoli denti è ideale per stimolare la microcircolazione favorendo il drenaggio linfatico. La Bian STONE va a minimizzare i segni del tempo, come rughe borse e occhiaie, donando immediatamente un aspetto compatto e radioso.

Che cosa è la pietra Bian :
Una antica leggenda narra di un meteorite precipitato sulle montagne della Cina: nella collisione si sarebbe creata questa pietra magica e piena di proprietà guaritrici e rigeneranti. Per questa sua connessione con i meteoriti la pietra Bian secondo la tradizione emette raggi infrarossi, ioni negativi, noti per i loro effetti anti-age e antiossidanti.
Quello che ti posso garantire io e' la provenienza in purezza della pietra, e la sua efficacia che puoi constatare da sola, nell'utilizzo.
Ritual

Guarda il video su YouTube
https://www.youtube.com/watch?v=1EbjRP1aP6I

Segui i nostri video tutorial per usarla al meglio. E ti raccomando di provarla con i prodotti Annab
Perfetta con : Tonico Re di Fiori
Siero superlativo
Siero Energia Pura
Contorno occhi Eye me
(Da utilizzare ovviamente su pelle pulita, detergi con Clara bifase)
Ingrediants

La pietra verde di giada (avventurina) è una pietra di protezione, promuove la circolazione, aiuta a bilanciare corpo e mente. Questa pietra, in Tibet sacra e curativa, è ritenuta capace di conferire poteri superiori, creatività e conoscenza.
Sulla pelle rimuove le tossine accumulate, bilancia e rimodella i muscoli del viso, migliora il QI (forza vitale).

Beauty Experience
AnnaB will be your beauty experience, with results that will surprise you!