PREZIOSO – LIP SCRUB, DELICATE EXFOLIATING MOUSSE
Regular price
€70,00
Sale price
€59,50
Unit price
per
Sale
Sold out
99.00% NATURAL INGREDIENTS With jojoba pearls, Murumuru, Kokum and Cupuacu Brazilian butters, moringa and cottonseed oils, bisabolol, orange, ginger and star anise oils. Totally preservative free, rich instead in butters and antioxidant vitamin E. Try it on your face and hands too!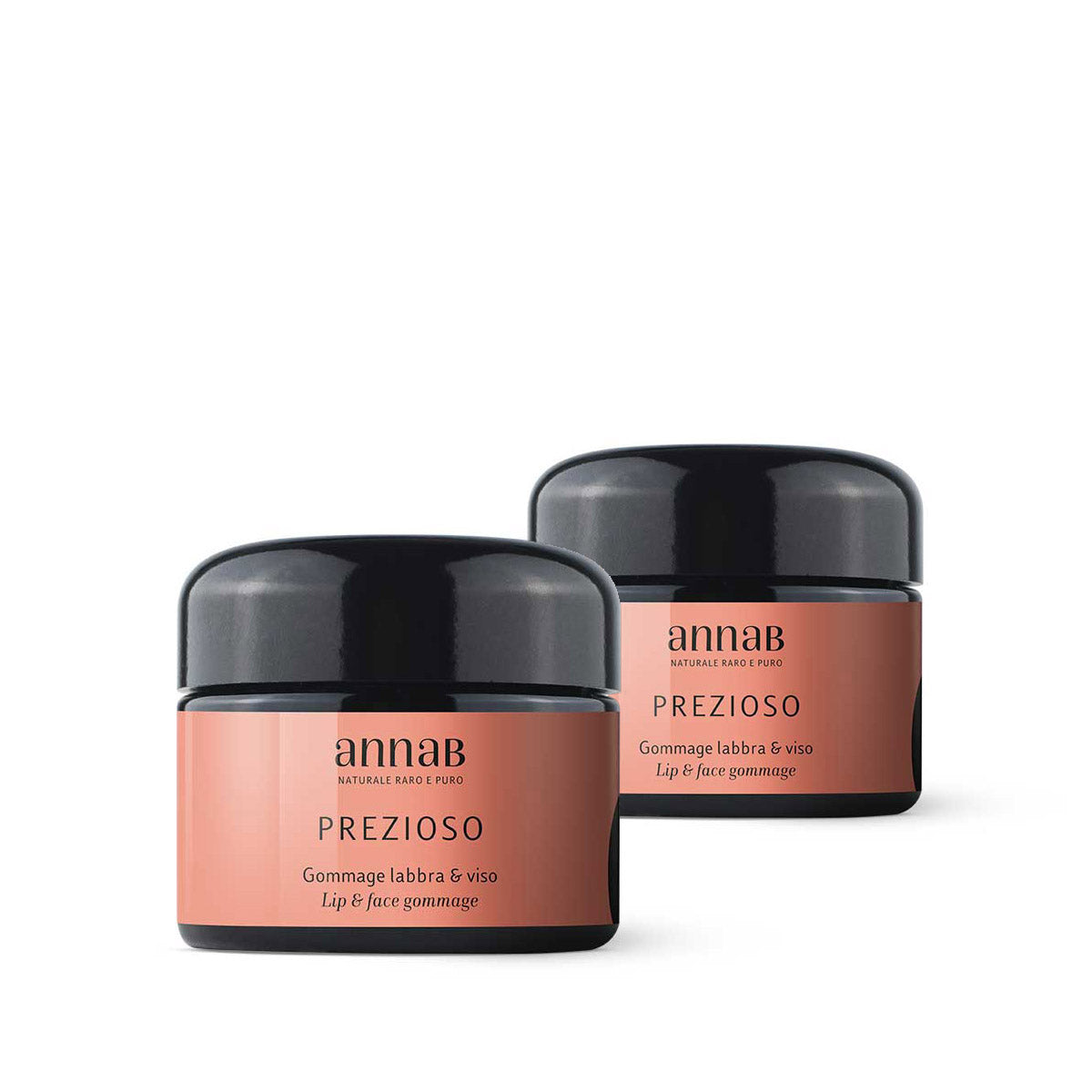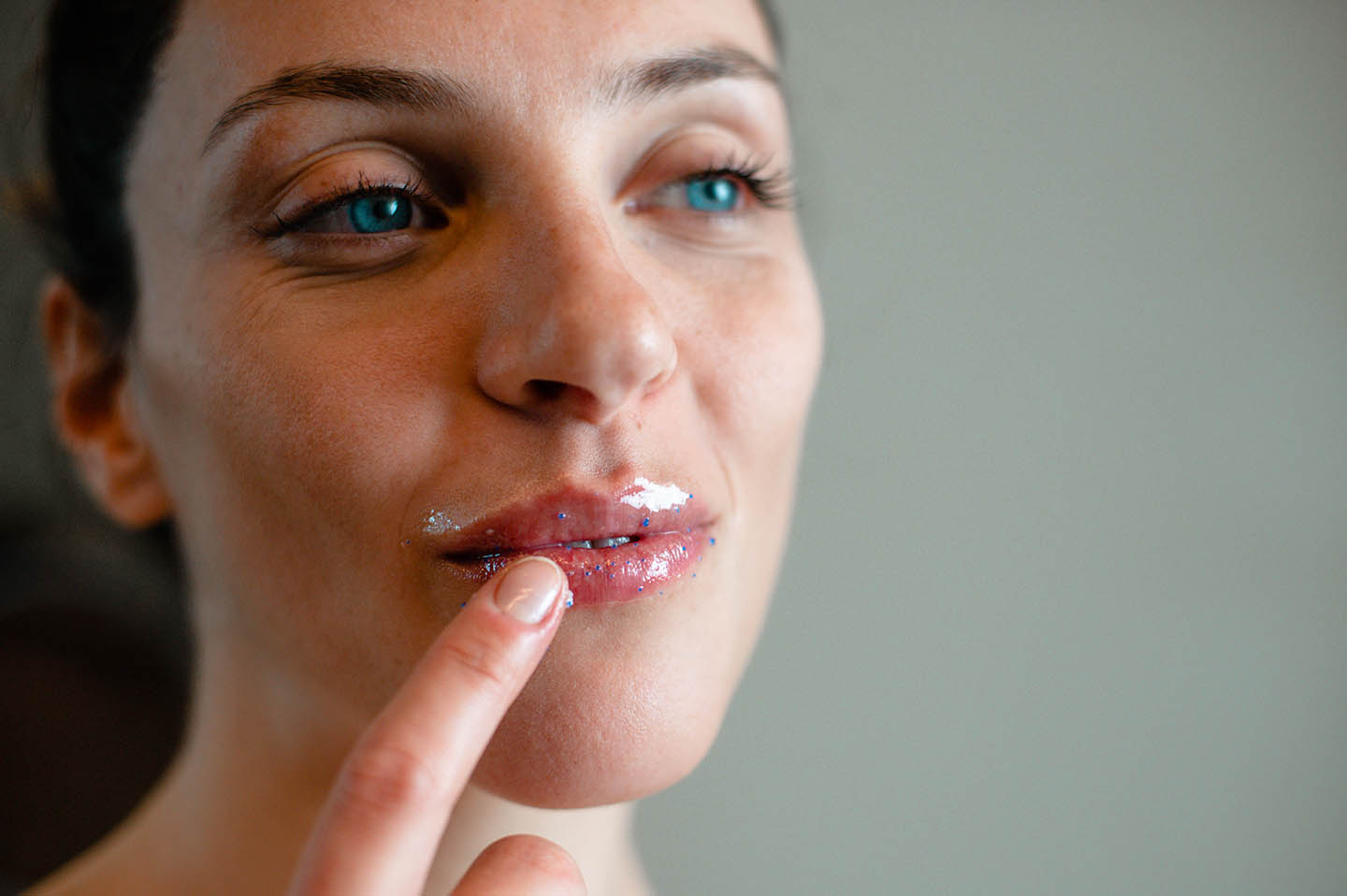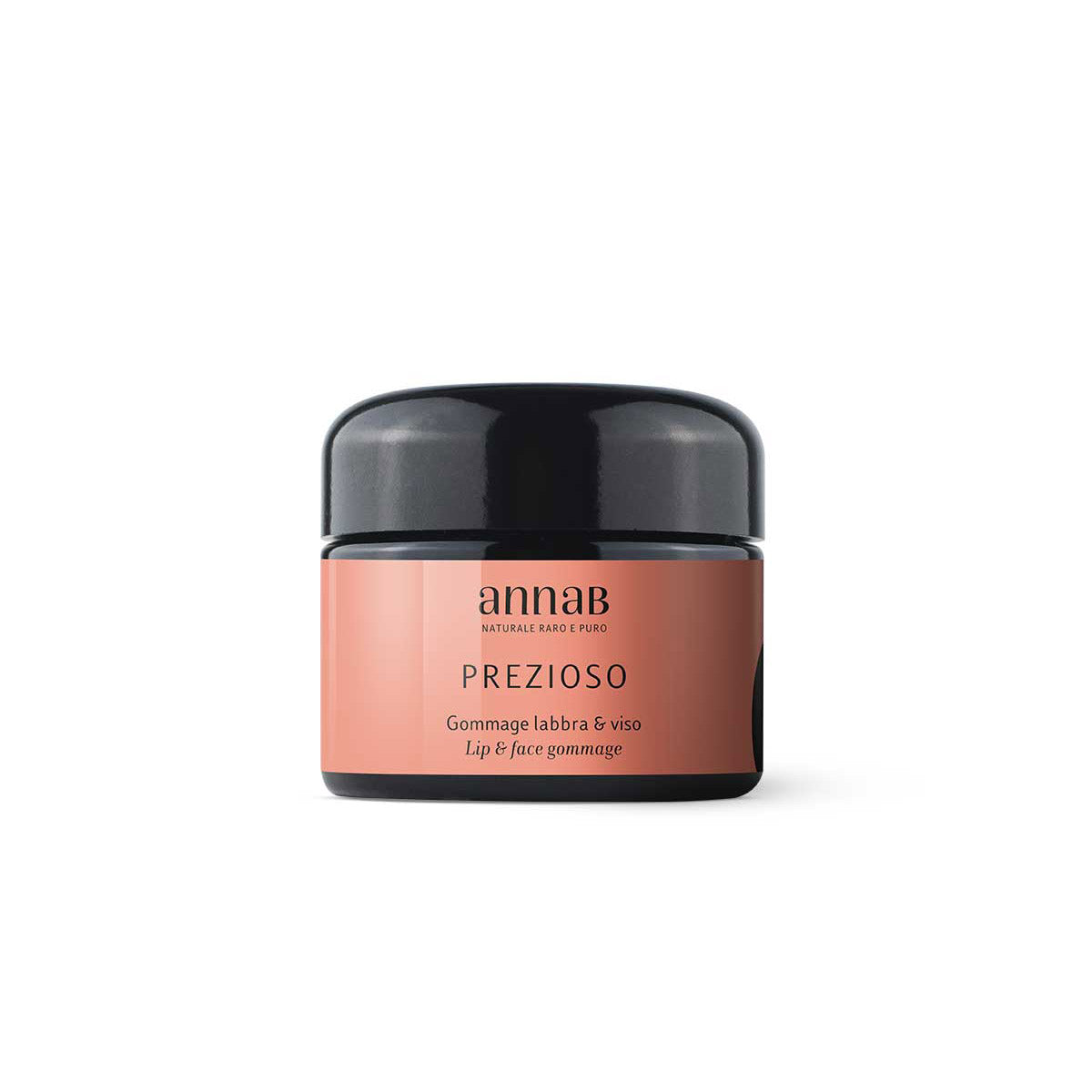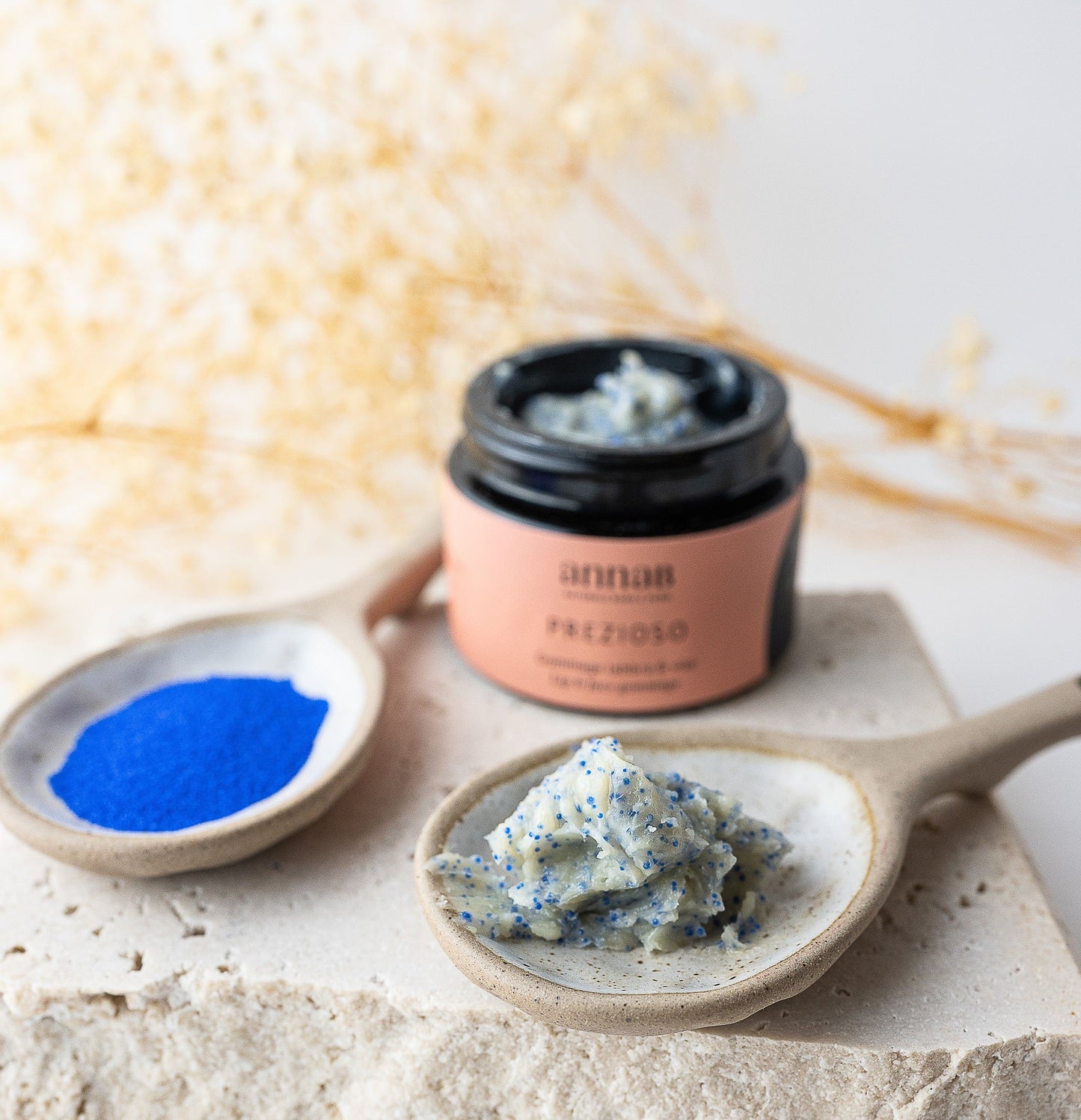 Details
Description

Una mousse esfoliante delicata, dalla complessa sinfonia in cui ogni singola nota è in armonia con il tutto, per apportare il massimo dell'efficacia. Il Prezioso è adatto a chi ha pelle particolarmente secca e labbra desquamate, a chi le vede spente e pallide, e anche utile a combattere le piccole rughe di espressione attorno alla bocca. Questo scrub agisce in due tempi: prima le perle di jojoba eliminano le cellule morte, rivitalizzando le labbra e le zone trattate; quindi il mix di burri e attivi si sprigiona sulle tue labbra o ovunque lo vorrai utilizzare (perfetto sul viso, sulle mani, ed anche sul cuoio capelluto, come maschera scrub da sciacquare).
Ritual

applica una piccola quantità (come una nocciola) su labbra e contorno, precedentemente struccati e detersi. Massaggia delicatamente e prenditi qualche secondo per inspirare tutto l'aroma avvolgente ed emozionante di questa mousse.
I movimenti devono essere prima circolari e poi dal basso verso l'alto e dall'interno della bocca verso l'esterno.
Lascia che i burri penetrino in profondità e NON risciacquare con acqua.
Quando tutto il Prezioso si sarà assorbito, le perle di Jojoba si staccheranno da sole, disperdendosi. E non ti preoccupare: sono biodegradabilidabili al 100%!
Ingrediants

Burro di Cupuacu - antinfiammatorio, antibatterico, nutritivo
Burro di Murumuru - nutre, ripara, decongestiona
Burro di Kokum - raro, emolliente e vellutante
Olio di Moringa- adatto a pelli asfittiche e danneggiate.
Olio di Cotone- rivitalizzante e idratante, lascia una pelle morbida come i suoi bei fiori di Cotone
Bisabololo - per pelli sensibili e danneggiate
Estratto supercritico di Melograno - anti age, rigenerante e antinfiammatorio
Vitamina E - antiossidante naturale, anti-age e particolarmente raccomandato per pelli secche e mature e come doposole.
Olio essenziale di Arancio Dolce - armonizzante e riequilibrante, calma le tensioni e porta ottimismo.
Olio essenziale di Zenzero - tonificante dell'intero organismo, aiuta a risvegliare i sensi sopiti.
Olio essenziale di Anice stellato - rilassante e riequilibrante, aiuta anche a combattere acne e impurità della pelle.
Bio perle di Jojoba - rimuovono le cellule morte, eliminano impurità, stimolano la circolazione sanguigna, preparano la pelle ad accogliere i nutrimenti.
Il contenitore in vetro nero viola, già noto agli antichi Egizi per le sue qualità, è una scelta di protezione e conservazione ottimale dei preziosi ingredienti. Riciclabile.
INCH

Moringa oleifera seed oil, myrica cerifera fruit wax, garcinia indica seed butter, theobroma grandiflorum seed butter, gossypium oil, helianthus annuus seed oil, zea mays starch, astrocaryum murumuru seed butter, hydrogenated jojoba oil, punica granatum seed extract, rosmarinus officinalis leaf extract, lecithin, allantoin, vanilla planifolia fruit extract, alcohol, lecithin, ascorbyl palmitate, tocopherol, helianthus annuus seed oil, bisabolol, citrus sinensis peel oil expressed, zingiber officinale root oil, illicium verum fruit oil **citral,**limonene,**linalool (from essential oils) ATTENZIONE, CREA DIPENDENZA!

Beauty Experience
AnnaB will be your beauty experience, with results that will surprise you!