GUA SHA STONE – PINK QUARTZ
Regular price
€30,00
Sale price
€24,00
Unit price
per
Sale
Sold out
The stone for face treatment with a "natural Botox" effect! A massage with a Gua Sha stone is a beauty revolution: in 10-15 minutes you will really see a change in the features of your face. It stimulates circulation by up to 400% and facilitates lymphatic drainage, visibly helps reduce wrinkles, bags and dark circles under eyes and combats skin slackness. It is particularly suitable also for problematic skin types, for acne, rosacea, dermatitis.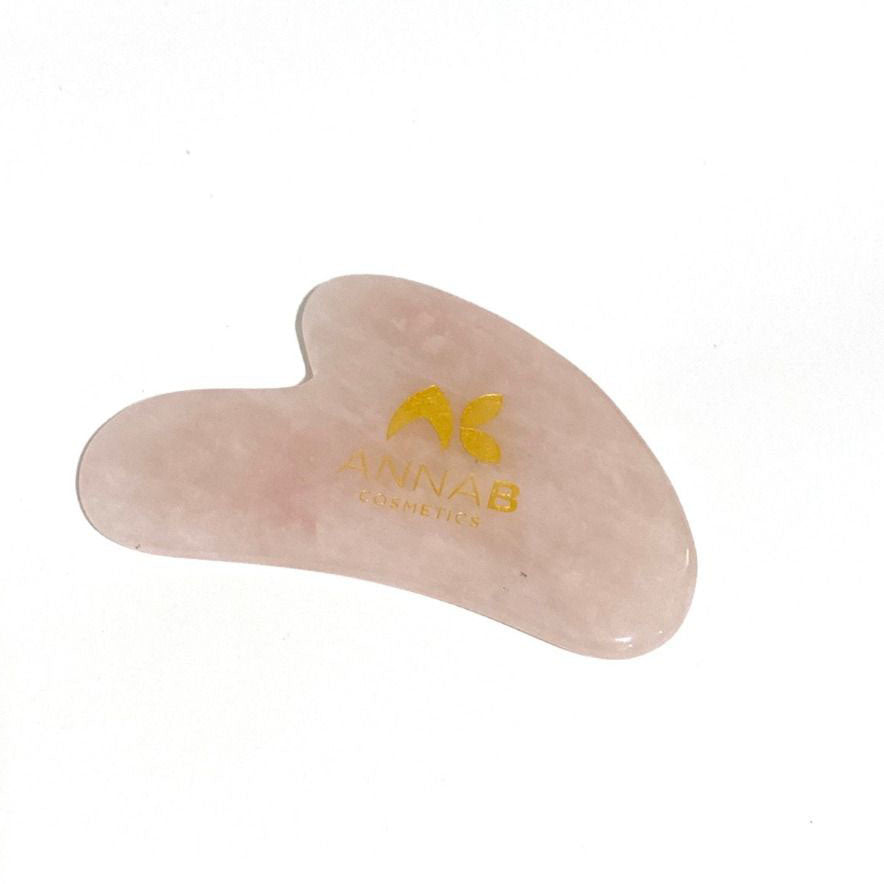 Details
Description

Il Gua Sha (si pronuncia Gua Sa) è una pratica di massaggio basata sui principi della medicina cinese che utilizza pietre di giada, di quarzo e ossidiana per stimolare il sistema linfatico e la circolazione sanguigna. Ne deriva un trattamento di massaggio al viso di straordinaria efficacia, da cui il soprannome: meglio del botox! Il massaggio viso con la pietra Gua Sha è una svolta di bellezza: in 10-15 minuti vedrai davvero cambiare i connotati del tuo viso. La pietra Gua Sha stimola infatti la circolazione fino al 400% e favorisce il drenaggio linfatico, rendendo la pelle piu luminosa e sana, favorendo un immediato effetto lifting dei tratti del volto. Aiuta ad attenuare visibilmente rughe, borse e occhiaie e a contrastare il cedimento cutaneo. È particolarmente adatta anche per le pelli problematiche, per acne, rosacea, dermatite. Il massaggio Gua Sha è utile anche per alleviare i dolori del corpo, ridurre le infiammazioni, stimolare il sistema linfatico, incanalare l'energia (Qi).

Il massaggio giornaliero con la pietra Gua Sha a forma di cuore, che lavora su punti precisi, è il meraviglioso completamento del tuo rituale quotidiano di bellezza.

Ogni pietra è unica, sia nel colore che nelle venature. Potrebbe presentare macchie o impercettibili imperfezioni: sono fatte a mano e sono fornite di certificato di provenienza della pietra.
Ritual

Guarda il video su YouTube
https://www.youtube.com/watch?v=1EbjRP1aP6I
Ingrediants

La pietra di quarzo rosa è quella del cuore, del quarto chakra, Cristallo di amore puro, fertilità ed eterna giovinezza. Apporta un'energia femminile e più dolce, trasmette compassione, tenerezza, nutrimento dell'animo e conforto. Perfetta per un gesto d'amore verso se stessi.

Beauty Experience
AnnaB will be your beauty experience, with results that will surprise you!