AnnaB Gift Card
Regular price
Sale price
€50,00
Unit price
per
Sale
Sold out
The Gift card has an unlimited validity from the date of purchase and can be used on the annabcosmetics.com website in one or more solutions, until its value is exhausted.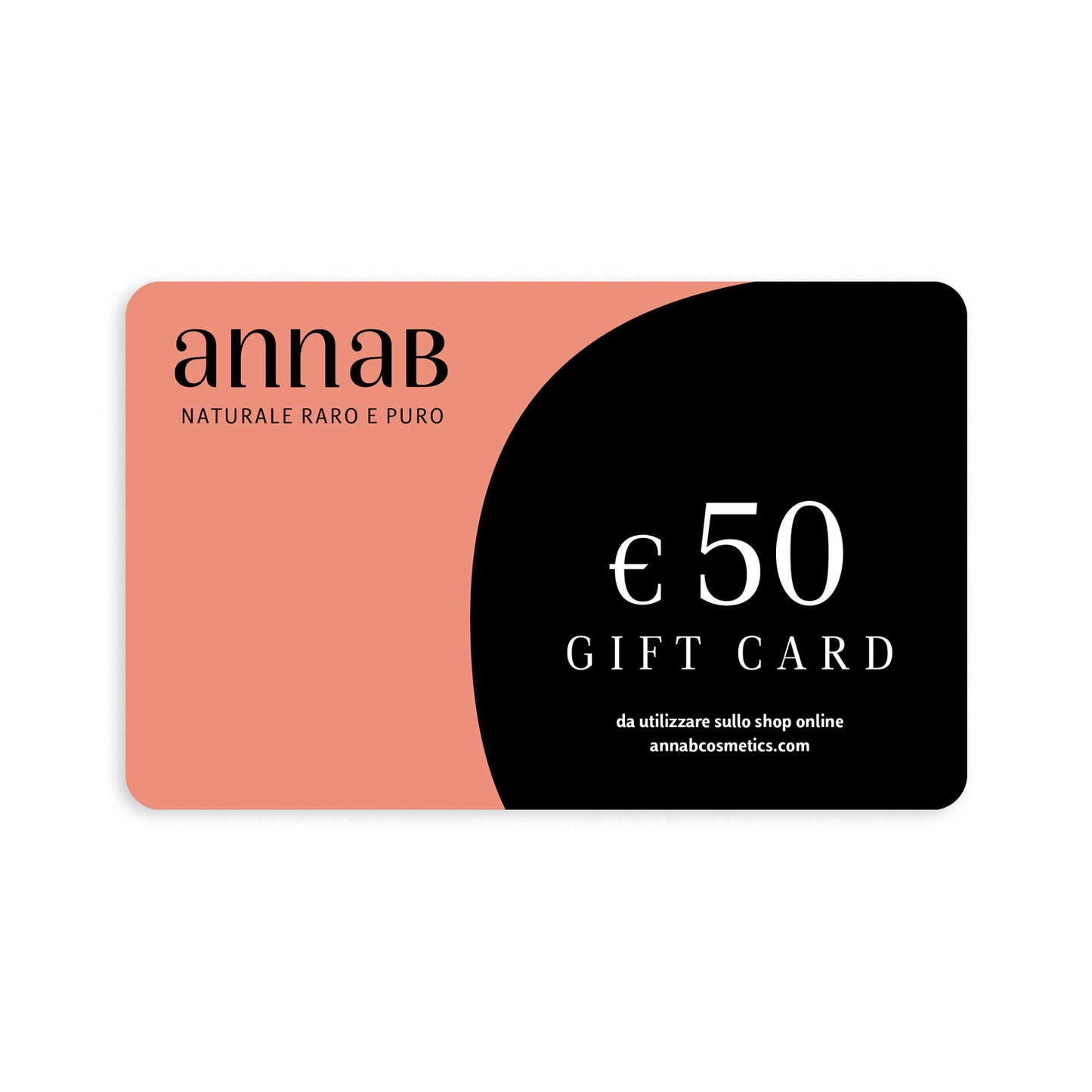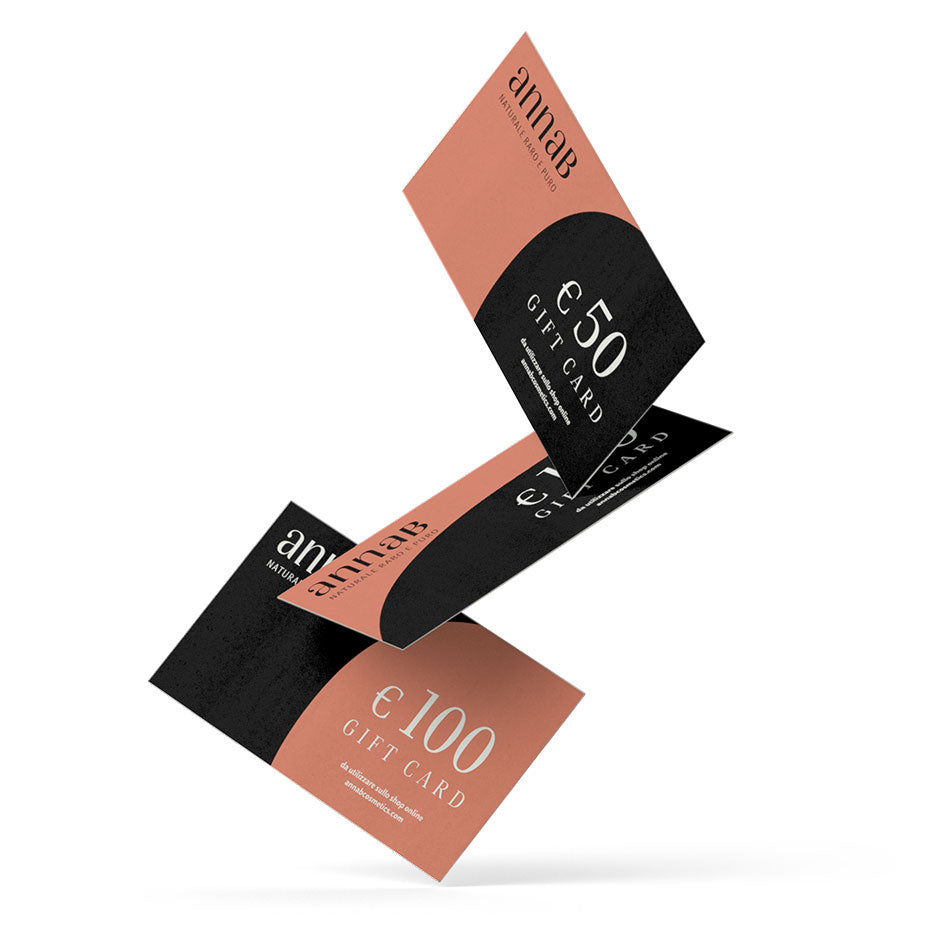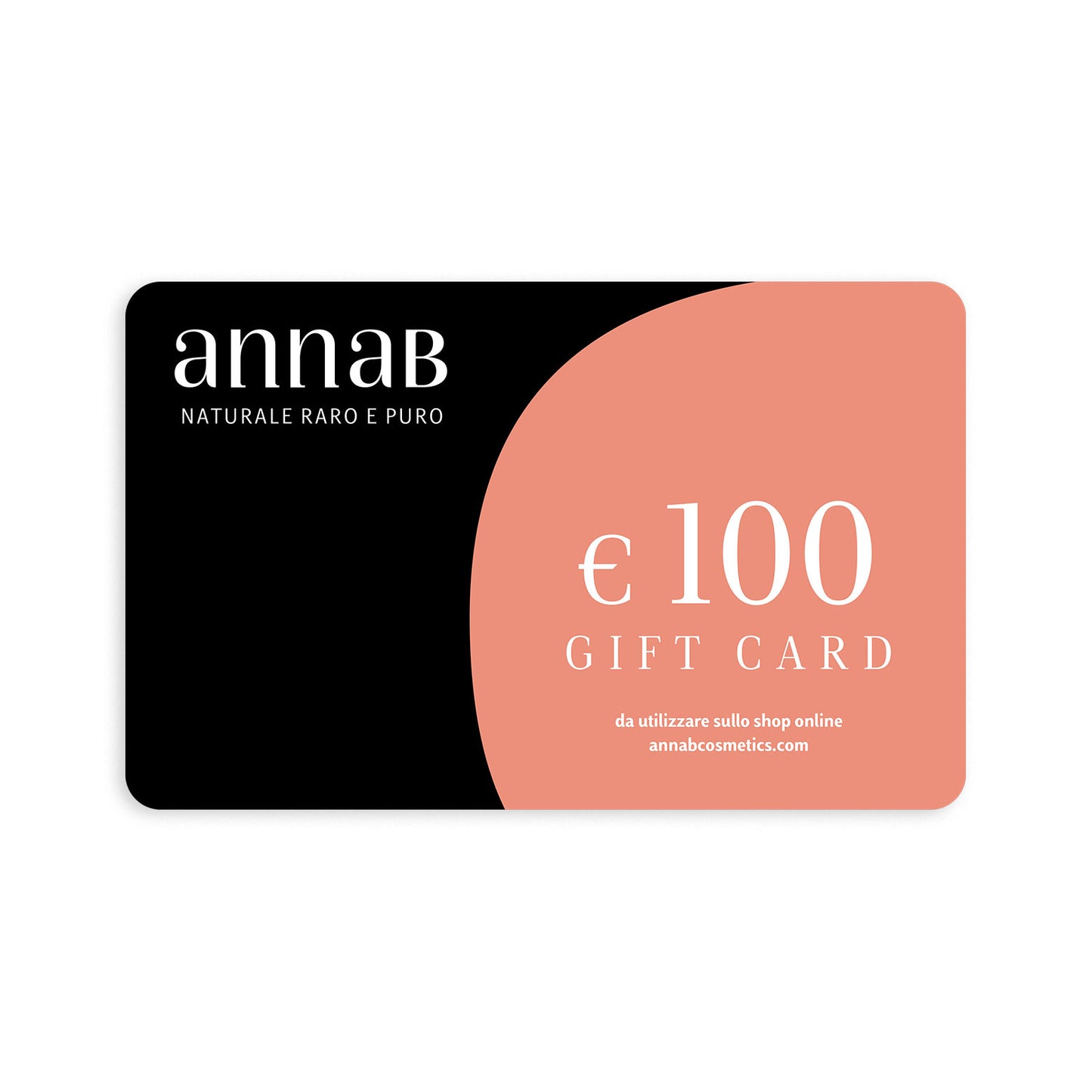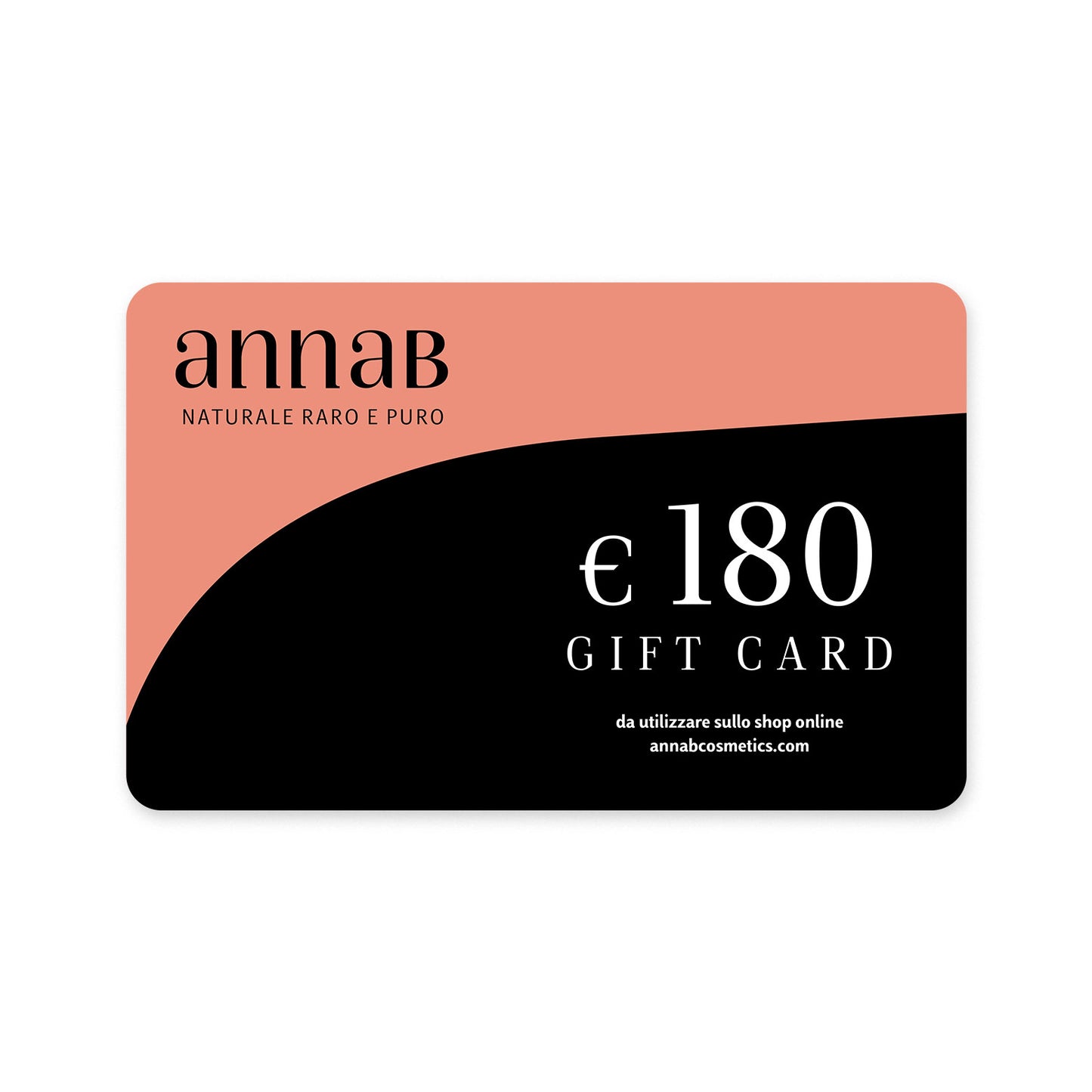 Details
Description

La Gift card ha una validità illimitata dalla data di acquisto e può essere utilizzata sul sito annabcosmetics.com in una o più soluzioni, fino ad esaurimento del suo valore. In caso di spesa con importo superiore alla Gift card bisognerà integrare la differenza con carta di credito.

La Gift card Può essere stampata o inviata per email (scelta ecologica). Non è possibile utilizzarla per l'acquisto di un'altra gift card. Non è nominativa e può essere ceduta ad altri. Non è ricaricabile: una volta esaurito il valore di attivazione non può essere più utilizzata. Non è convertibile in denaro: il valore della carta (attiva o scaduta) non è, in nessun caso, rimborsabile, nemmeno parzialmente.

Beauty Experience
AnnaB will be your beauty experience, with results that will surprise you!