PALO SANTO - ESSENTIAL OIL FOR PAIN RELIEF
Regular price
€38,00
Sale price
€38,00
Unit price
per
Sale
Sold out
A special, magic oil which is analgesic, anti-inflammatory, and anti-septic, in a roll-on container which makes it easy to apply. Palo santo has for centuries been considered a sacred oil for healing and purification. In aromatherapy it helps you refocus, find your emotional centre, and increases concentration. The palo santo roll-on is used for: · states of anxiety, panic, and stress (on wrists and on the chest, breathing in deeply) · asthma, allergies, to cool down (massage the chest and throat with the roll-on) · headache and migraine (massage the temples) · neck pain and inflammation, muscle pain and cramp (massage the point affected) Palo santo can help in the case of changes to sensitive skin and helps heal wounds.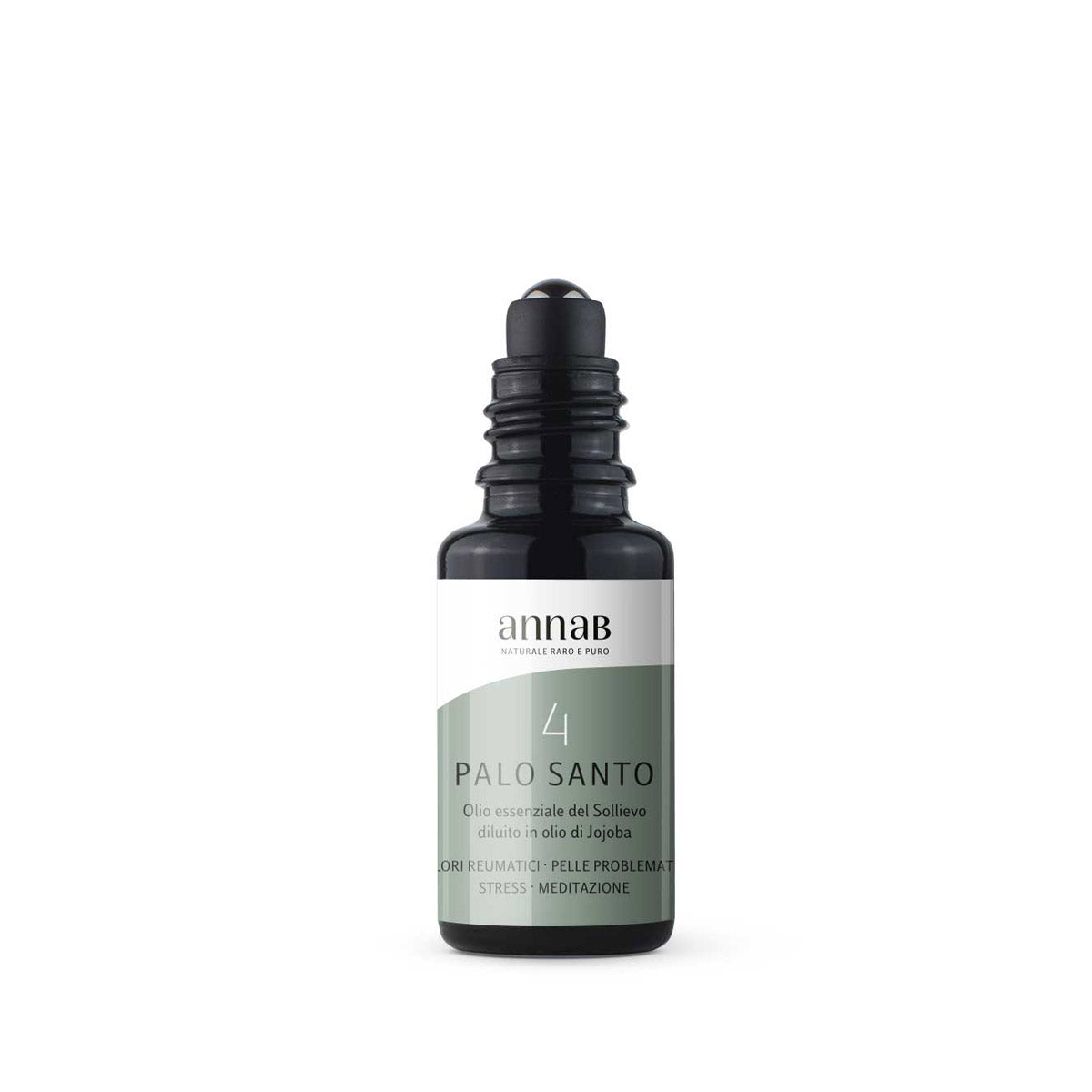 Details
Description

Gli oli essenziali sono gli "antibiotici" della Natura. Sono potentissimi e vengono utilizzati da secoli (i primi furono forse scienziati Persiani, e ne parla a lungo Avicenna, nel suo "Canone della Medicina" del 1025). Ad oggi ci sono ancora pochi studi, ma la loro efficacia è ben nota al mondo scientifico che sta cercando di colmare queste lacune di conoscenza e sperimentazione.
La mia raccomandazione: usateli con cautela, non improvvisate cure "fai da te", seguite le direttive. E loro, gli oli essenziali, vi sapranno restituire.
Ritual

Usa il Roll-on su punto specifici di dolori articolari o muscolari, sulle tempie per mal di testa. Sui polsi inspirando profondamente per migliorare l'umore e negli stati d'ansia e stress. Sotto le piante dei piedi per un conforto pre-sonno. Provalo anche in aromaterapia: se scuoti bene dal Roll usciranno le goccine nel tuo vaporizzatore
INCH

Simmondsia chinensis (Jojoba) seed oil , Bursera Graveloens fruit oil

Beauty Experience
AnnaB will be your beauty experience, with results that will surprise you!